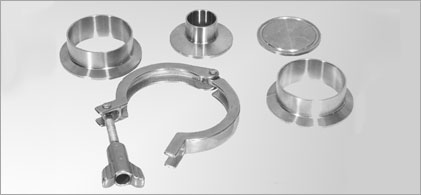 We, Mallinath Metal, an ISO 9001:2008 certified company, is renowned manufacturers, suppliers and exporters of a wide assortment of Stainless Steel, Ferrous & Non Ferrous Products. Under the guidance of our mentor, Mr. Vimal Shah, we have established a strong foothold within the industry. We deal in Triclover Clamps, Aluminium Alloy, Stainless Steel Sheet, Coils & Plates, Phosphorus Bronze , Gun Metal , Wires , Fasteners etc.
We strive for maximum client's satisfaction and manufacture defect free products and therefore, cater to the needs of our customers across the globe through continuous endeavor and innovation.
Read More >>
---
VISION
To Be Known For The Quality Of Products and Excellent Services.
MISSION
To satisfy the needs of clients and maintain long relationship with clients.
QUALITY
We assure quality of our products by satisfying the customer's needs.
---