Perforated Sheet and Coil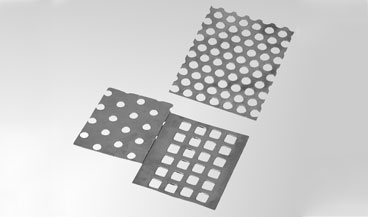 The Perforated Sheet and Coil provided by Mallinath Metal is one of its kind and unmatched in quality. This kind of Perforated Sheet and Coil involve production through latest technology and even laser perforations. Our experience in manufacturing and trading and supplying makes us the best supplier for the same.
Mallinath Metal are offering our client an excellent quality range of Perforated Sheet and Coil mainly used in industrial filters and oil filter system. which are available as per customer requirement. These sheets are designed and made in comparison with the international quality standards and guidelines, making use of high-grade stainless steel and advanced machines. In addition to this, our sheets are ensured for their optimum thickness, which makes these widely preferred by the client.
Typical Features of Perforated Sheet and Coil:
High tensile strength
Abrasion resistant
Corrosion resistant
Specifications :
Standard dimensions Perforated Sheet and Coil majorly in stainless steel are the major part of our productions.
Thickness ranging from 0.5mm to 3mm thick in standard sheet sizes of 4' x 8' or in coils of 1 mtr, 1.25 mtrs or 1.5mtrs are always available ex-stock
Standard hole pitch patterns are generally ex-stock
Non-standard hole pitch patterns can be developed as per demand in the shortest time
Smaller width coils (Perforated Strips) can be punched as per the required hole-pitch patterns, leaving margins as suggested by the customer.
Specifications :
Width :
from 25mm to 3000mm up
Thickness :
0.5mm to 3.0mm up
Application
Electronics
Decoration
Food and Sports
Kitchen and Toilet Supplies