Aluminium Alloy 5082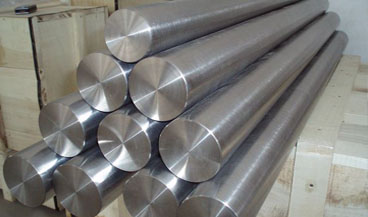 Mallinath Metal provides Aluminium 6082 as a medium strength alloy with excellent corrosion resistance. It has the highest strength of the 6000 series alloys. Alloy 6082 is known as a structural alloy. Within it the addition of a large amount of manganese controls the grain structure which in turn results in a stronger alloy. It is difficult to produce thin walled, complicated extrusion shapes in alloy 6082. The extruded surface finish is not as smooth as other similar strength alloys in the 6000 series.
We fulfill our customers with our best and one of a kind scope of Aluminum Alloy 6082. Offered products are investigated as far as quality in order to convey a deformity unfenced.
Applications of Aluminium Alloy 6082:
Highly stressed applications
Trusses
Bridges
Cranes
Transport applications
Chemical Composition :
| Chemical Element | % Present |
| --- | --- |
| Aluminium (Al) | 95.2 to 98.3% |
| Chromium (Cr) | 0.25% max |
| Copper (Cu) | 0.1% max |
| Iron (Fe) | 0.5% max |
| Magnesium (Mg) | 0.6 to 1.2% |
| Manganese (Mn) | 0.4% to 1.0% |
| Silicon (Si) | 0.7 to 1.3% |
| Titanium (Ti) | 0.1% max |
| Zinc (Zn) | 0.2% max |
| Residuals | 0.15% max |
Mechanical Properties:
| Property | Value |
| --- | --- |
| Proof Stress | 85 Max MPa |
| Tensile Strength | 150 Max MPa |
| Hardness Brinell | 40 HB |
Physical Properties:
| Property | Value |
| --- | --- |
| Density | 2700 kg/m3 |
| Melting Point | 555°C |
| Modulus of Elasticity | 70 GPa |
| Electrical Resistivity | 0.038x10-6 Ω.m |
| Thermal Conductivity | 180 W/m.K |
| Thermal Expansion | 24x10-6 /K |